Vol 37 | Num 7 | Jun 13, 2012

Article by Pat Schrawder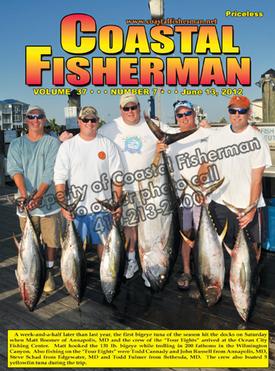 NEW TOUCH SCREEN UNITS FROM FURUNO

This week's column will begin the 2012 season's look at new products from the major, full line manufacturers. In other words, what they are bragging about this season. We'll start off with Furuno and move on from there each week.

This year, Furuno has added something new to their popular NavNet series of GPS/plotters. Enhancing its 3D line, they have added two new models that they call "NavNet TZTouch". These are color, touch screen units with 14" and 9" screen size choices. According to Furuno, they are the industry's first multi-touch, multi-function displays. These units are fully compatible with their other 3D peripheral devices such as their DRS radar units, DFF fish finders, etc. Their previous 3D units are still available as well. So let's take a look at some of their features and what the manufacturer seems most excited about.

Furuno is very proud of their Pinch To Zoom feature that gives you full control of each component connected to your network at your fingertips. This feature is best compared to the operation of an iPad or iPhone where you can use two fingers, touching the screen simultaneously, to expand or contract the screen. You can also swipe the screen left, right, up and down. For some functions, you can elect to use their patented Rotokey™. Speaking of the iPad, Furuno EZTouch has an iPad app for tablets and smartphones that allows you to wirelessly view and control your GPS/plotter unit and its components from any iPhone, iPad or iPod Touch.
TimeZero™ Technology by Furuno delivers seamless chart handling, letting you pan, scroll and/or zoom smoothly and quickly without the screen image disappearing like many re-draw units on the market today. When it comes to charting, Furuno maintains that its TZTouch is "the only chart plotter on the market that provides users the ability to choose from official NOAA raster and vector charts, optional C-Map by Jeppeson or Datacore by Navionics." Their satellite photography is provided by MapMedia and MarMedia vector and raster charts built in.

In addition to the aforementioned Smartphone applications, these units offer two more wireless items. The free weather tool gives you unlimited access to worldwide weather forecasts 24 hours a day as provided by NavCenter. You select the geographic area, the data type and period of time, up to 16 days. The other item is the so-called POI Database that shows customer-related points of interest such as harbors, restaurants, hotels and fuel stops right on your screen.

PhotoFusion™ is another trademarked item that refers to the ability of the TZTouch unit to load any two ultra-wide satellite photo areas onto your screen. The land areas are opaque, indicating zero depth but, as the depth increases, the photo area becomes more transparent. This way you can easily detect shallow and deeper water areas while still seeing your basic chart information.
Furuno's TZTouch units are waterproof displays with edge-to-edge glass, very bright color LCD's, and anti-reflective coatings to make the screen visible in any lighting condition. Their LCD's are bonded to create a fog-free design that provides protection from the effects of water condensation. The screen is also designed not to "black out" when you are wearing polarized sunglasses.

All in all you would have to say that these EZTouch units from Furuno are well thought out and attractive in design. As a manufacturer, Furuno is among the best. They carry repair parts for older units if needed, but are known for the stability of their products and their survival after many years of use.

Insofar as their features are concerned, they are very similar to the features of other such units on the market and we will be looking at some of these over the course of the next few columns.

Pat and her husband, Larry are owners of L&L Marine Electronics on Golf Course Road in West Ocean City, MD.